Delux Cars has years of experience and taking care of VIPs and celebrities. Customer service is at the forefront of Delux Cars so every client is treated with the utmost care, respect and safety.
Booking
When you book in advance with Delux Cars, we can text, email or call you 24 hours beforehand to check that everything is still going to plan. We are flexible and can accommodate any changes or updates you may request. We also monitor traffic conditions to ensure that you arrive at your destination on time, without obstruction. If we think your journey will take an extra 20 minutes because of a road accident, we will let you know. Being on top of everything is why Delux Cars retains its reputation of being the best travel option in Oxford.
Our Chauffeurs
Discretion and courtesy are maintained by our chauffeurs allowing the client to feel comfortable and at ease on their journey to any event, exhibition, conference or airport. We know all the procedures that accompany VIP arrivals and departures at the airport. We can collect and drop off directly at the location specified. When our client wants to return home after their event, then our chauffeurs can be ready and waiting so that they are not delayed for their transport to arrive.
Your Safety
Above everything else, safety is paramount. When clients feel safe and secure, only then can they enjoy a relaxing and stress free ride.
All of our Delux Cars drivers are licensed by Oxford City Council. They are DBS (criminal records bureau) checked and have undergone safeguarding courses. We are proud to announce that most of our chauffeurs have achieved an NVQ in Road Passenger Transport. We are always looking to go above and beyond with our service to provide you with the best customer care around.
Our fleet consist of the latest in the Mercedes E Class or the Mercedes V Class people carrier range. You can rest assured that our chauffeurs will be discreet and maintain professionalism at all times. All cars are immaculately well maintained and checked over frequently to ensure a smart, clean and safe ride.
Book here to get an instant quote or call us on 01865 776677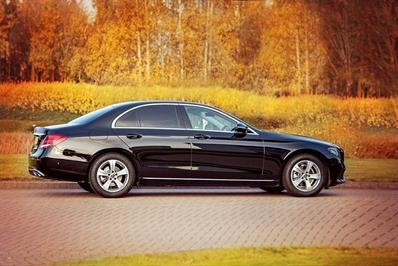 Kick start your journey in style
Book one of our Delux chauffeur-driven cars today.
Get an instant quote