Nothing exudes more class, comfort and safety than a Mercedes-Benz. Our fleet consists of a range of Mercedes that will suit your needs to any event or occasion you have arranged. Their slick, styled design reflects our professionalism and care to our customers.
All of our cars are built with leather seats, air conditioning, a music system, built in WIFI and a supplement of onboard refreshments. You will find every journey with Delux Cars relaxing and comfortable.
Take a look below at the cars we have in our fleet:
Mercedes E-Class
The Mercedes-Benz E Class is the perfect executive level chauffeur car for all types of business trips, airport transfers and special events. The E Class packs safety, luxury and style into one very affordable package. The prestigious E Class has always been popular and like it's big brother, the S Class, it features many of the hallmarks that have made Mercedes-Benz one of the finest automobile manufacturers in the world.
The E Class is admirably equipped and guarantees that your chauffeur travel is relaxed and luxurious.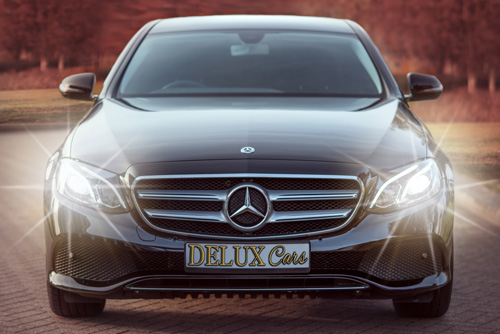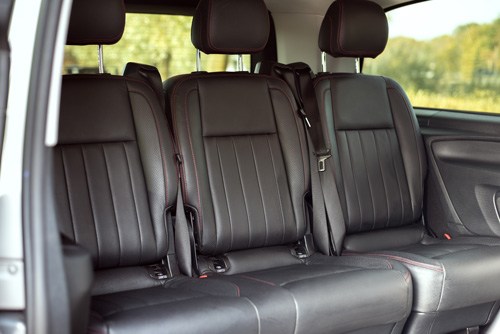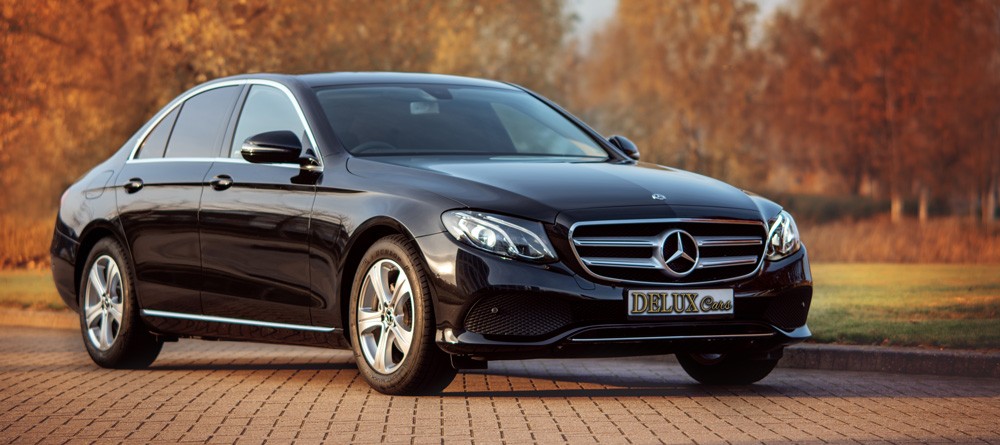 Mercedes V-Class
Our Mercedes V-Class offers comfort, room and style for group or VIP travel. Whether you're journeying together to an important business meeting or using it as an airport transfer, our Mercedes V-Class is a superb choice.
Utilising our Mercedes V Class, you can cut down on travel costs when traveling with others and take advantage of the uniquely designed luggage space. Enjoy the interior music system with your friends and connect to the wifi whilst sitting comfortably on our leather seats.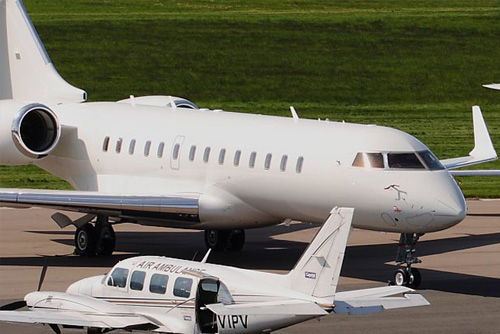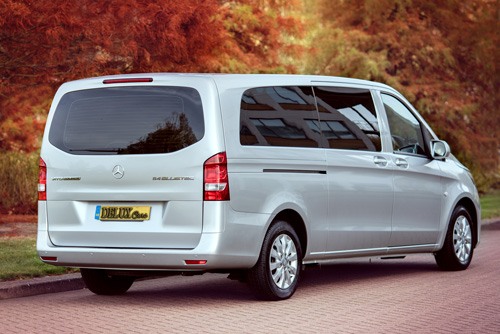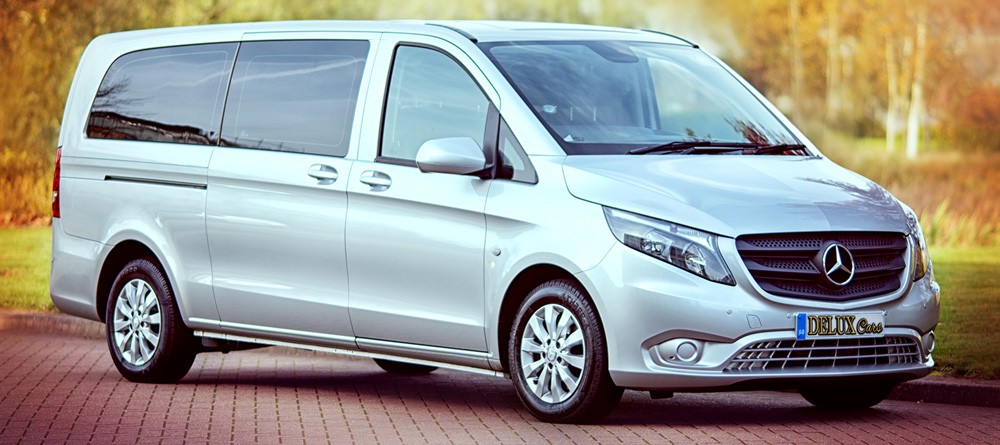 Book here to get an instant quote or call us on 01865 776677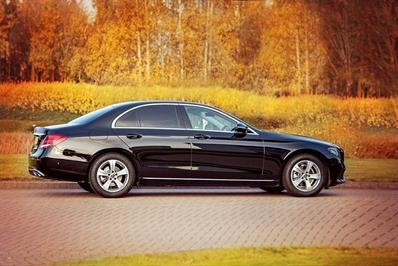 Kick start your journey in style
Book one of our Delux chauffeur-driven cars today.
Get an instant quote