Here at Delux Cars, we offer an executive chauffeur hire service in Oxford and the surrounding areas. Evening hire is great for any type of occasion, whether your dining out, going to a party, doing some late night shopping, meeting up with friends or attending a high profile function, we'll always have you covered. We pride ourselves on our exclusive service by going that extra mile. We don't just want to deliver, we want to exceed your expectations in every way. Our chauffeurs will endeavour to make your evening memorable.
No one likes getting wet in the rain, or standing in cold and windy weather, which is why our chauffeurs can transport you from location to location. They can even drive you through a more scenic route to avoid the hazards of everyday traffic. Oxford is a delight to see at night, and our chauffeurs know the best spots, so get in touch with Delux Cars now to find out how we can make your evening special.
Group Travel Evening Hire
If you're travelling to a party with friends, family or colleagues then get in touch to enquire about our slick and spacious Mercedes Benz V Class. Enjoy an evening out listening to our built in sound system and connect to the web through our in-car wifi. We'll take care of the rest and ensure you and your group get to the evening party safely and securely.
If you require pick up at the end of the night, then look no further than our flexible chauffeur hire. We know that waiting for a taxi or a car service at the end of a night can be frustrating. You can rely on Delux Cars to be punctual and reliable, allowing you peace of mind that we will be there on time and ready to take you home.
Book here to get an instant quote or call us on 01865 776677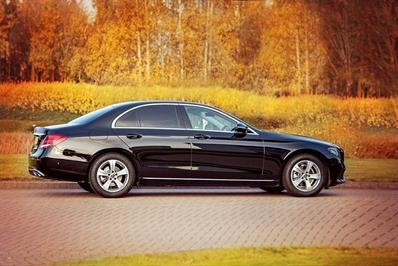 Kick start your journey in style
Book one of our Delux chauffeur-driven cars today.
Get an instant quote